Many would have thought that an angel actually descended from heaven or perhaps, sent by God to deliver a particular message to the people.
But his kind of wings do not in any way match up with that of an heavenly angel. However, he won the attentions of many who are fortunate to cross his part.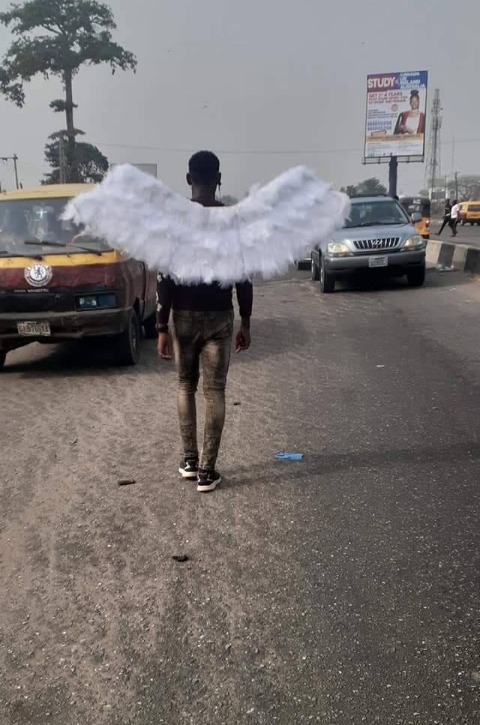 The young man was sighted around the ring road in Benin on Monday and with an unusual dress style which gave him a bite of momentous fame he set out to get with his appearance.
He was not deterred by the scorching sun that blistered the atmosphere neither was he discomforted by the boiling heat that penetrated his skin.
He needed the fame and the fun and he got it in a massive way.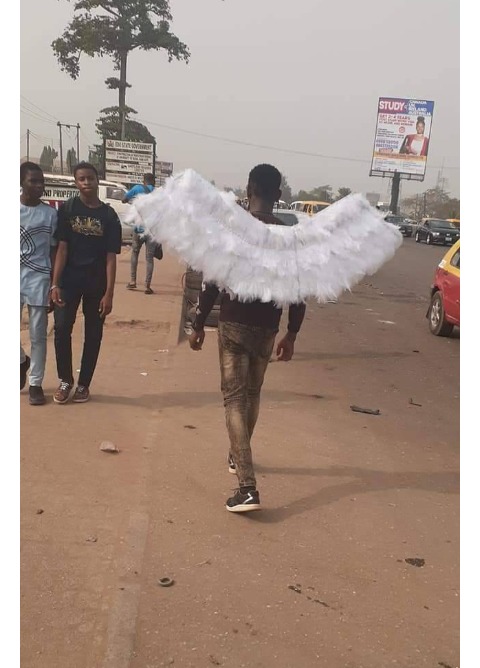 Rather than boarding a transport to his destination if any, he chose to walk around the city and drew attentions to himself through his angelic appearance.
It is however remains a question if this is actually the way of life in the City or just another display of individual talent.